If you're looking for a place where you can enjoy a picnic, find a shark tooth, and learn about US history all in one day, then you'll need to visit Fort Clinch State Park in Florida; it's calling your name! From its sunny beaches and winding bike trails to its rich history and abundant wildlife, Fort Clinch State Park has everything you need for the ultimate adventure. This National Historic Landmark is one of our favorite state parks. Here are the top four reasons why:
1. It has beautiful oceanic views
Fort Clinch State Park is the perfect spot for those seeking breathtaking views. Travelers to this pristine state park are greeted with awe-inspiring views of the Atlantic Ocean, marshlands, and sandy beaches. Located on the northern tip of Amelia Island, visitors can take in the sweeping landscapes from the fort observation tower or one of the many beach access points. Whether it's a breathtaking sunset or a lingering stunning sunrise, Fort Clinch offers an array of panoramic vistas that will make your vacation memorable.
2. It's a National Historic Landmark
Fort Clinch was constructed in 1847 and was named after General Duncan Lamont Clinch, an army officer of the First and Second Seminole Wars. The fort was a strategic point in defense of the coast of Florida during the American Civil War. Towards the end of the war, it was occupied by Confederate forces until its brick walls became vulnerable to attacks due to technological improvements in the rifled cannon. Fort Clinch was used as a surveillance and communications center during World War II. Her days in battle ended, and the fort was decommissioned in 1947 and later became part of Fort Clinch State Park. Today, it is a National Historic Landmark. Visitors can immerse themselves in the stories that echo across the fort's grounds like distant cannon fire through interpretive exhibits and demonstrations.
3. There is plenty to do
With 1,400 acres of nature, Fort Clinch State Park is a great place to explore and enjoy the outdoors. Many visitors take advantage of ideal fishing spots in the nearby Fernandina Harbor, while others prefer to spend the day soaking up the sun on the beach. The park offers miles of hiking and biking trails for those looking for more active pursuits. Plus, you can end your hike or bike ride with a refreshing dip in the ocean if you're looking to cool off afterward.
If you're looking for something a bit different, consider shark tooth hunting; Fort Clinch has some of the best in Florida! After you've found your favorite shark tooth to make into a necklace later, grab your picnic lunch to enjoy under the shade. There are also plenty of campsites available if you want to stay overnight. The Fort itself hosts regular events, from Civil War re-enactments to historical tours. Lastly, don't forget about bird watching; over 200 species of birds call this area home. Whether you're looking for a relaxing day or an adventure, Fort Clinch State Park has something for everyone.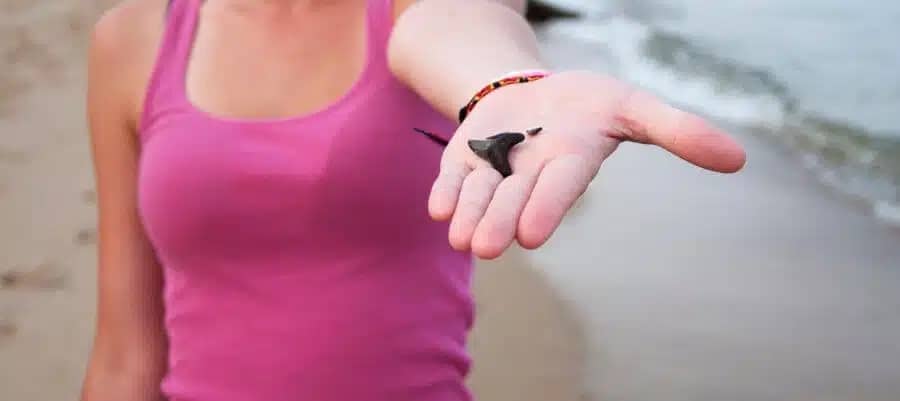 4. The fort entrance is only 1.4 miles from the Williams House
For those of you staying with us at the Amelia Island Williams House, Fort Clinch State Park is the perfect day trip. The park entrance is a mere 1.4 miles away, making it an ideal destination to visit during your stay. You can enjoy a day of exploration at the park while still having time to relax and unwind in the comfort of your vacation rental in the evening. Fort Clinch is known for its beautiful beachfront views and historical sites, while the Williams House mansion is a historic destination to explore and enjoy. Together, they make the perfect combination for your time on Amelia Island. Don't miss out; plan to visit Fort Clinch State Park and book your stay with us today!